Calvin University appoints Dr. Wiebe Boer, a Hillcrest alumnus, as the institution's next president.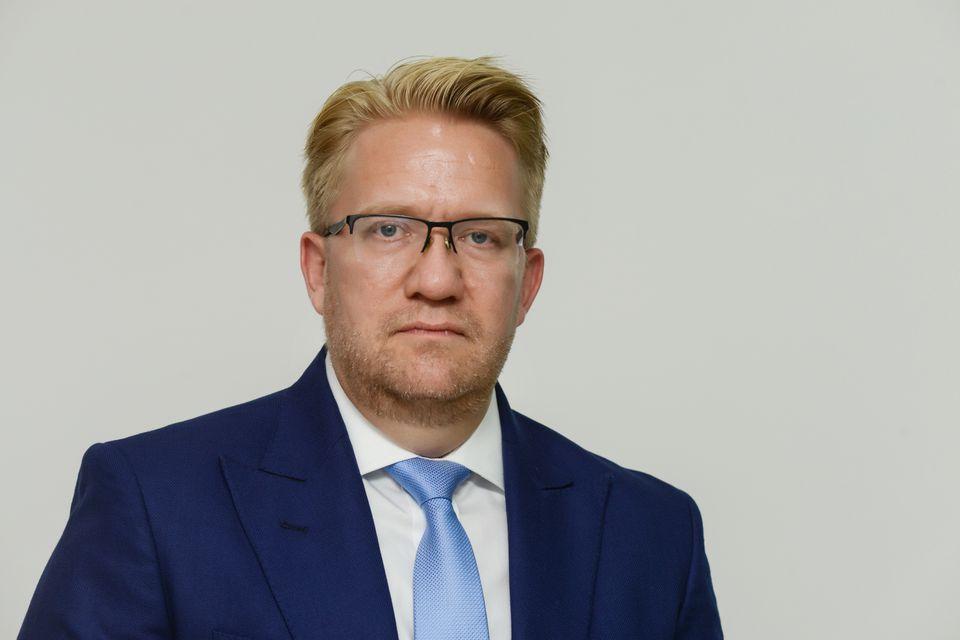 Prayer Letter for November 24
November 23, 2022
Thank you! Everything in me says "Thank you!" Angels listen as I sing my thanks. I kneel in worship facing your holy temple and say it again: "Thank you!" Thank you for your love, thank you for your faithfulness; Most holy is your name, most holy is you Word. The moment I called out, you stepped in; you made my life large with strength. When they hear what you have to say, GOD, all earth's kings will say "Thank you." They'll sing of what you've done: "How great the glory of GOD!" And here's why: GOD, high above, sees far below; no matter the distance, he knows everything about us. Psalm 138 MSG
Dear Parents, House-Parents and Staff:
Happy Thanksgiving!
The songwriter says "Count your blessings, name them one by one, and it will surprise you what the LORD has done!" Some years back I decided to keep a gratitude journal and indeed I was pleasantly surprised at what I put down daily in the journal. I realized that once I put my mind to it, I noticed the little things I had a lot to be thankful for. The LORD does load us daily with benefits!
There are quite a number of passages in the Bible that encourage us to give thanks. It is good to give thanks to GOD, it reminds us that all we have comes from Him. Thanksgiving acknowledges the place of GOD in our lives. It pleases our Father when we give him thanks. When we say 'thank you' it sets us up for more from him.
Quite a number of benefits are associated with thanksgiving: it glorifies GOD and draws us into a deeper walk with Him. It deepens our faith. Giving thanks keeps us from focusing on what we do not have. When we make thanksgiving a way of life we are happier and healthier.
Can you stop for a moment, bring out a pen and paper and start counting your blessings! Here are few of mine… Thankful for the gift of family, for my salvation, for His beautiful creation, for the forgiveness of sins, that I have the Bible to guide me, for the Hillcrest community, for the gift of Moms who come together weekly to pray for our children, God's provision, and challenges that make me a better person (give thanks in ALL circumstances)… the list goes on.
Our God. Our Rock. Psalm 18:2
Sincerely,
Ulan Jatau – Meeting Leader: 0803-701-2992 uvjatau@yahoo.com
PRAYER REQUESTS FOR THE WEEK OF
24th November, 2022
ADORATION:
Praise to Jehovah Adonai – Our LORD and Master
CONFESSION:
Confess our sins and ask the Lord Jesus Christ for forgiveness
THANKSGIVING:
For daily loading us with benefits
For the gift of family
For an enjoyable Pancake Breakfast
For our seniors as they make progress on their college applications
The gift of community
For our teachers and support staff who work hard to keep our community going
For relative peace on the Plateau
For God's provision
SUPPLICATION:
That our children will have the wholehearted desire to obey all God's commands, laws and decrees
Pray that our children will be motivated to do their best in their school work.
Pray for a fun Craft Sale coming up on Saturday, the 26th of November
Pray for all the teachers and staff that the LORD will uphold them in their work on campus
Pray for wisdom and God's guidance for the administration
Pray for our alumni that they would represent GOD wherever they are
Pray for the Moms In Prayer ministry, that the LORD will uphold it
Pray for naira to gain strength against the dollar
Pray for peace in our land and the world at large
God's will be done on earth as it is in heaven