LANDFORM: Hillcrest is situated in the city of Jos on a 4,300 foot high plateau, consisting of rocky, rolling hills and sandy valleys. Jos is located in the central part of Nigeria. Temperatures are mild all year around; somewhat similar to that of Southern California except that it rains more in Jos. The view from the top of a number of these hills is spectacular.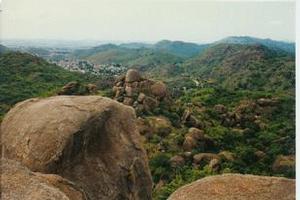 TEMPERATURE: Compared to most of Nigeria, the weather is very mild. It is often compared to a Mediterranean climate or to that of San Diego, California except that there is more rainfall in Jos. There are two main seasons on the Plateau — a rainy season (from early April through September) and a dry season (from October through March). During the rainy season one can expect a short period of rain almost daily. During the dry season the winds come from the north bringing with it fine dust from the Sahara called Harmattan.
PEOPLE: The plateau is home to a number of indigenous tribes, but also to many other people groups that migrated to the area. Nigerians from almost every region have moved to Jos to pursue careers in business, commerce, education and farming. Many foreign mission organizations established their headquarters in Jos because of the centrality of its location and the inviting climate.
HILLCREST SCHOOL: The school is located near the center of Jos, which is located near the geographical center of Nigeria. Jos is linked to the rest of the country by major motor roads and a small modern airport with flights to and from Lagos. Most international air travelers to Jos arrive through the capital, Abuja.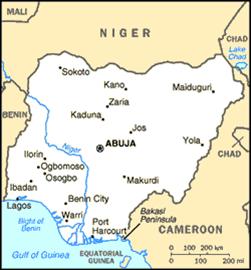 Click here for Google maps location